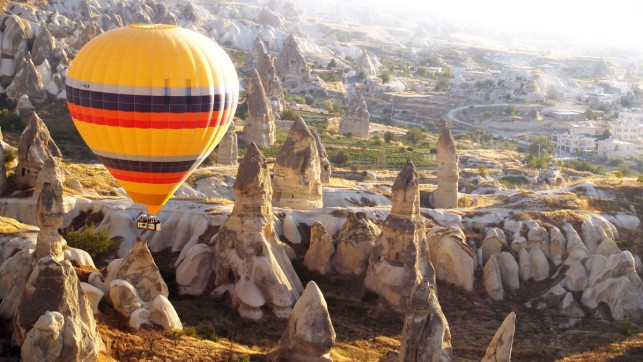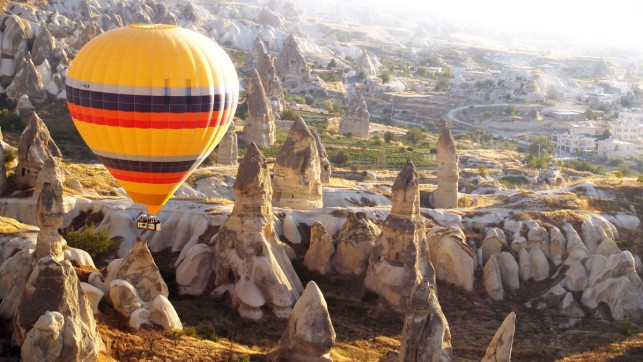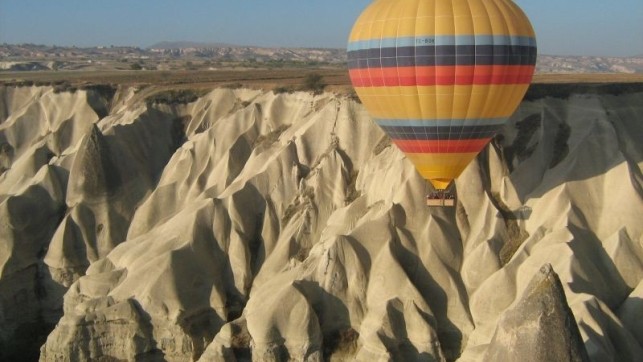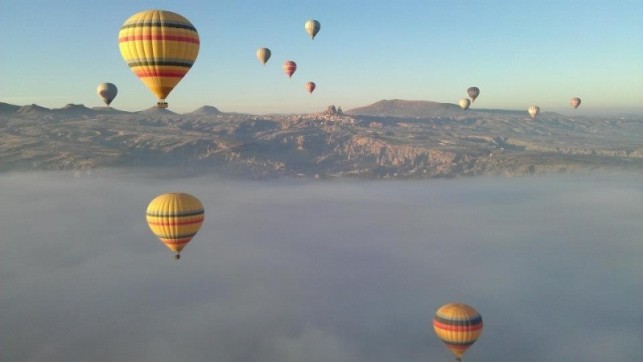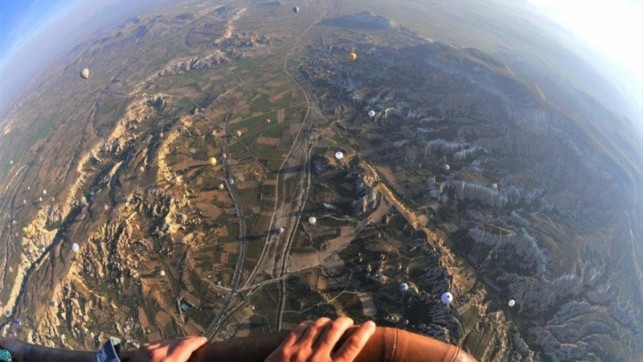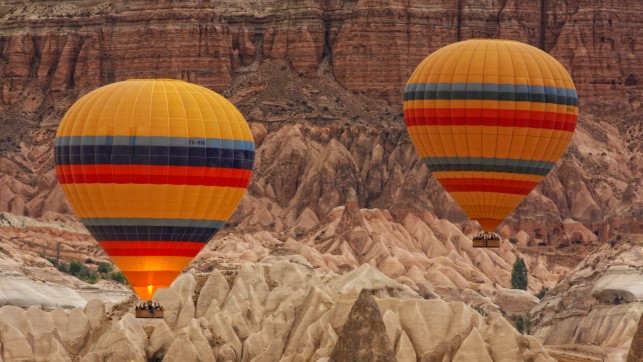 Cappadocia Balloon Flight
Cappadocia is located in central Anatolia and has historical importance. Christian sources mention Cappadocia throughout history. Cappadocians were occupying a large area in the region from Mount Taurus to The Black Sea in the time of Herodotus. Cappadocia's highlights are the unique Fairy Chimneys.
Now discover the miracle of nature from the sky. Live the best Cappadocia experience by enjoying the scenery of unique landscape accompanied by the morning rays of sunlight.
Cappadocia Balloon Ride
Early in the morning you will be picked up from your hotel in Cappadocia and transferred to Urgup by the comfort of air conditioned coach.
Before the balloon ride, you can watch balloons preparing for take-off while you are having your coffee, tea and snacks (about 20 minutes). You will be accompanied by a professional pilot and the basket holds up 14 to 20 people. By the sunrise the flight begins.
During the flight you can enjoy viewing the the unique panorama of fairy chimneys, volcanic spires, ancient cut-rock houses, churches, deep valleys and lunar landscape of Cappadocia under the peaceful morning sun-rays. We recommend you to prepare your camera to immortalize this unique experience.
At about an hour your pilot will give you instructions for a smooth landing. All will celebrate the flight by having a glass of champagne and you will be given a flight certificate as a remembrance of your time here.
You will be transferred back to your hotel.
* The flight company is Urgup Balloons (certificates: BvA ISO 9001:2008 and OHSAS 18001:2007)
What's Included?
Hotel pick-up/drop-off
Air conditioned coach
Coffee, tea and snacks before the flight
Professional pilot and commentary throughout the flight
Champagne and flight certificate
What's Not Included?
Personal expenses and tips