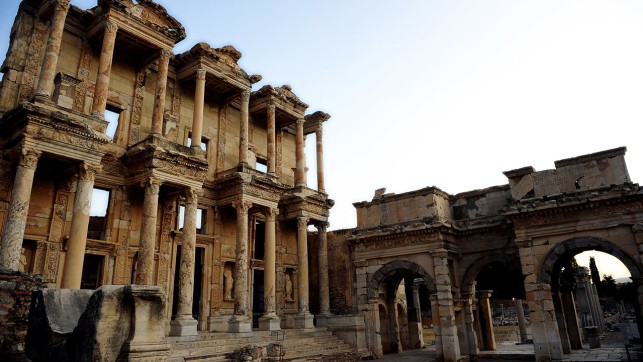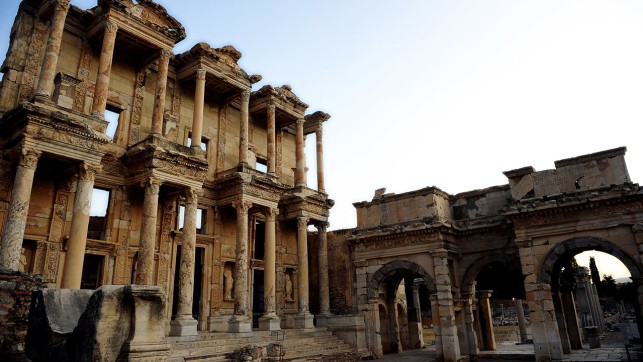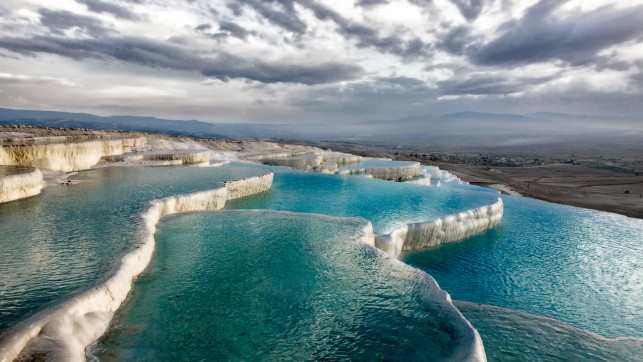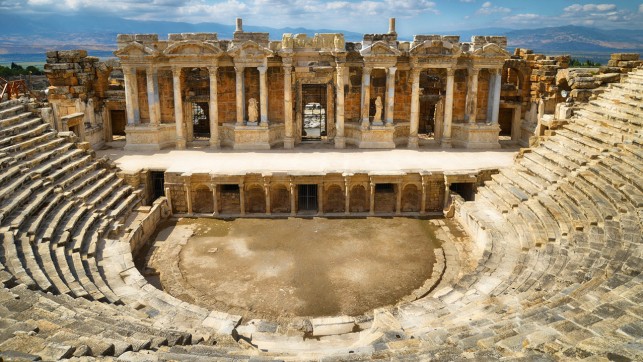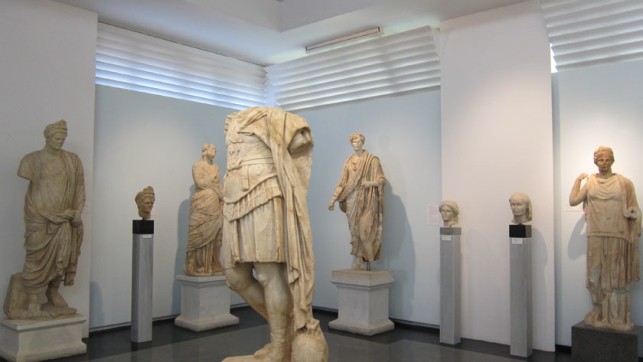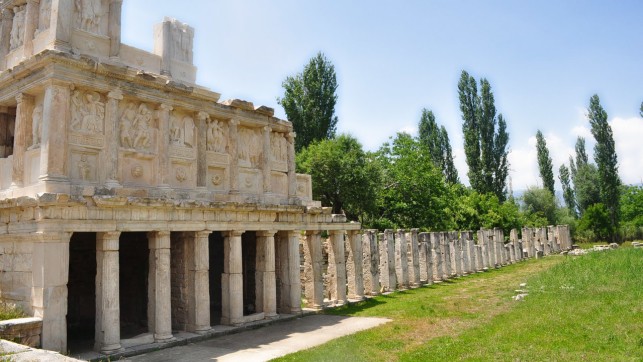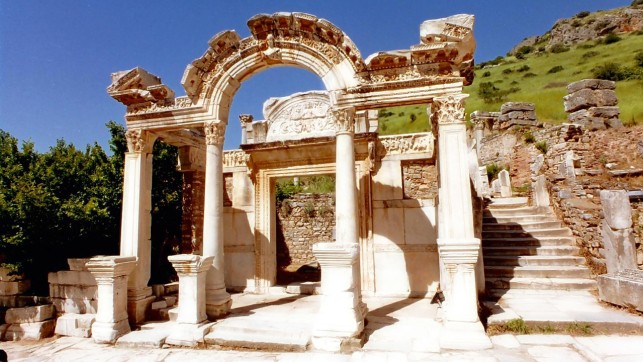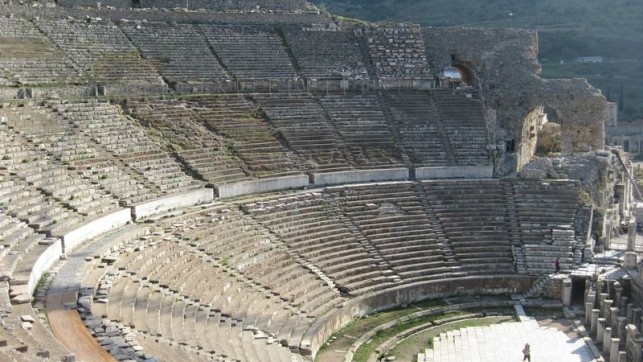 Pamukkale, Aphrodisias and Ephesus Tour
Pamukkale is famous with its white cascades of calcium springs. There are 17 hot water springs in Pamukkale. When the hot spring waters come up to surface, they loose the carbon dioxide in the water and calcium bicarbonate subsides to shape the beautiful white cascades of Pamukkale. It is a joy to see this natural site, an eye candy. You can walk through Pamukkale and even find a chance to relax in the hot water of ancient pool.
Hierapolis was built just above the hot spring waters of Pamukkale is a mighty ancient city and one of the UNESCO World Heritage Sites. Hierapolis built in 2nd century BC by the King of Pergamon then became a Roman City. With its Pagan roots and Christian traditions the remains of Hierapolis is quiet an interesting ancient site if you admire the historical sites and ancient ruins.
Aphrodisias named after Greek goddess of love "Aphrodite" who has a unique cult image in the city. With the marble quarry close by, Aphrodisias had a sculpture school and it became a famous city in the Roman world with its beautifully built sculptures. Today a lot of sculptures are still in a good shape to see in Aphrodisias and Aphrodisias museum. Also Aphrodisias is known as one of the best preserved ancient cities in Turkey.
Ephesus is probably the most famous ancient site in Turkey. It was a busy trade center as a port city. Ephesus had a great influence on the ancient world. Also as an important religious center of early Christianity and one of the seven churches mentioned in the Book of Revelations. Now surrounded by Artemis Temple, Virgin Mary's House and The Church of Saint John it is also one of the most important tourist attractions in Turkey.
Tour Program
Day 1 – Ephesus Tour (B-L-D)
20:00 Pick you up from hotel in Istanbul and transfer to bus station.
22:00 Overnigt bus to Kusadasi.
08:30 Arrival to Kusadasi. Meet with the driver.

09:00 Full day Ephesus Tour starts. First we will visit Artemis Temple, then drive to Ephesus. In Ephesus we will see, Celcus Library, Temple of Hadrian, the fountain of Trajan and the Theater. We will have lunch in a local Turkish restaurant and drive to Virgin Mary's house.

17:00 End of the tour and drive to your hotel.
Day 2 – Pamukkale and Aphrodisias Tour (B-L-D)
07:00 Departure from hotel for Aphrodisias Tour.

09:00 Arrival to Aphrodisias. We will visit Sebasteion, Theater, Agora, Tiberius Portico, Hadrian Baths, Bishop Palace, Aphrodite Temple, Odeon, Stadium, Tetraphylon and later we will have free time for Aphrodisias museum.

12:00 Lunch in a local restaurant.
12:30 Departure for Pamukkale.

14:00 Arrival to Pamukkale. We will visit Hierapolis and see Necropolis, Roman Bahts, Domitian Gate, Latrina, Oil Factory, Frontinious Street, Agora, Byzantium Gate, Triton Fountain, Cathedral, Apollon Temple, Plutonium, Theater, Antique Pool and later we will take some photos from the nicest corners of Pamukkale. Free time almost 45 minutes. Then meeting with the guide, start walking in the middle of travertines from up to down without shoes and socks.

17:00 End of the tour. Drive back to Pamukkale. Free time to explore the village.
20:00 Meet with driver and drive to Denizli.
21:30 Overnight bus to Istanbul.
08:00 Arrival to Istanbul. Meet with driver at the bus station. Transfer to your hotel.
What's Included?
Bus tickets
Transfers
4 or 5 star HB accommodation
Entrance fees to sites
Lunch
Professional English speaking guide
What's Not Included?
Entrance fee for Cleopatra Pool
Drinks
Personal Expenses