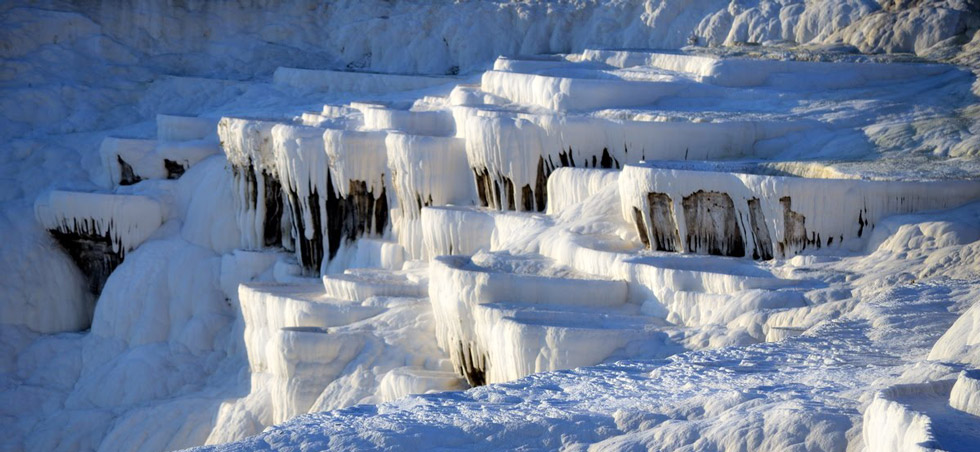 Pamukkale is known for its beautiful travertine terraces and the antique city of Hierapolis located on top of it. Hierapolis is a two thousand years old settlement with a rich history, and arguably has the best view among all the ancient cities in Turkey. Once damaged by excessive tourism and uncontrolled structuring of hotels, Hierapolis and Pamukkale are now under protection and a UNESCO World Heritage Site.
Hierapolis was founded by Eumenes II in 190 BC. Later the city got under control of Byzantine Empire in 4th century AD. From 13th century forward the city was under control of Anatolian Seljuks. Hierapolis was popular as a health center throughout the history due to warm water springs around the city. Hierapolis was a popular place for retired noble-men as most of them have chosen to die here.
There is a large amphitheater in Hierapolis which holds up to 10,000 people. Thus it is thought that the city population was around 100,000. Hierapolis has the largest ancient Necropolis in Turkey. Among other important places are the Temple of Apollo, The Plutonium, The Nymphaeum, The Martyrium of St. Philip, The Ancient Pool and a Museum.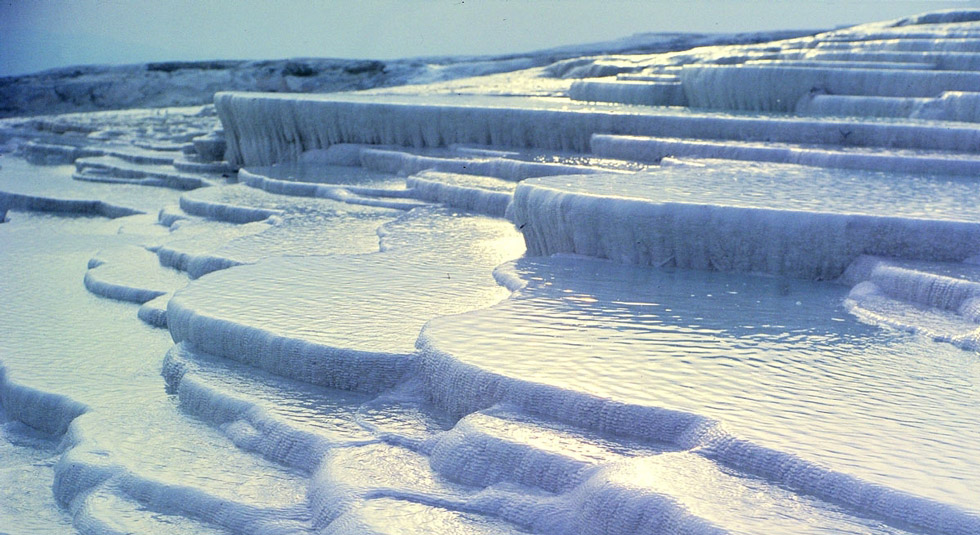 Pamukkale means Cotton Castle in Turkish and rightfully deserves its name. The flowing spring water has been leaving carbonate minerals on the hill, eventually creating a lot of white travertine pools in the course of thousands of years. Tourists are allowed to walk through a path in Pamukkale. It's even possible to swim inside some of the travertine pools. Shoes and socks are not allowed so people walk barefoot on travertines which is a better experience due to the warm water and unique texture of the travertines.
Pamukkale Tour covers not only Pamukkale and Hierapolis, but also a town known as Karahayit which is known for the Red Water spring and other thermal spas. The Red Water is a water spring which has reddish travertine rocks beneath. High amount of iron contained by this water produces a reddish color on travertines.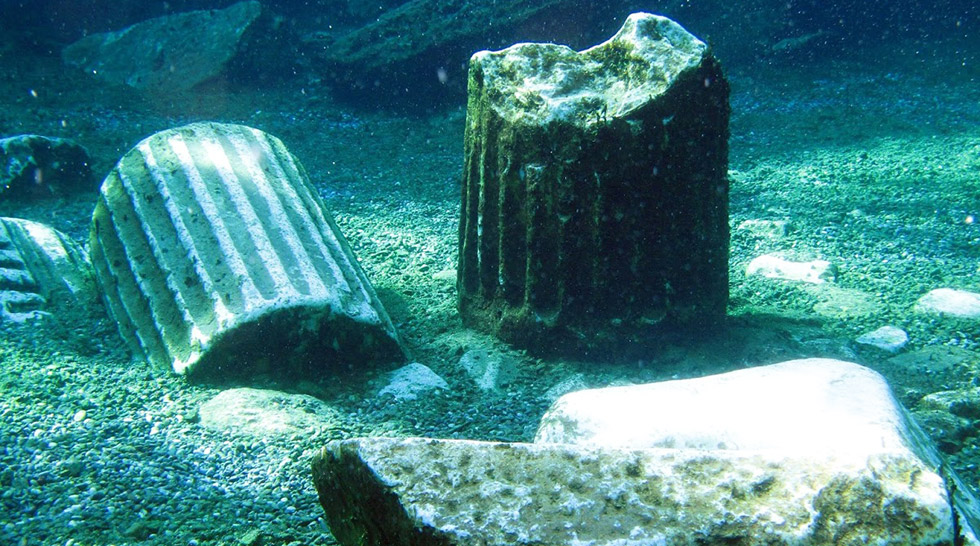 Pamukkale Tour Options
You can join Pamukkale tour while you are in Denizli or Pamukkale. But you don't have to be in Denizli to join our tours. If you visit Ephesus, Istanbul or Cappadocia, it is possible to attend daily Pamukkale tours by bus or plane. There is nothing you have to worry about. Just tell us where you are and when you want to attend to Pamukkale tour, and we will arrange everything for you. Your plane or bus tickets are included in the price. We pick up you from your hotel in Kusadasi, Cappadocia, Fethiye, Bodrum, Marmaris, Antalya or Istanbul and transfer directly to Pamukkale or to a bus station/airport. Then you will be transferred to the tour location to meet your guide and other attendees. After the tour you will be transferred back to your hotel or a city of your choice. Our guests are informed of all the tour details before the tour date.
We coordinate a large network of transfers in Turkey and it is our speciality to provide a worthwhile Pamukkale Tour to our valuable customers. Either a day tour or a package tour, there is always something fitting for your travel needs on PamukkaleTours.com. Take note that all our tours are customizable and also we can prepare tour programs to fulfill your requests.
If you are looking for an affordable and quality Pamukkale Tour by local professional guides in your language, look no further.
Here are some of our featured Pamukkale Tours: